URBANA: The Public Spaces of Athens from a Gender Perspective
This post is also available in: Portuguese, Greek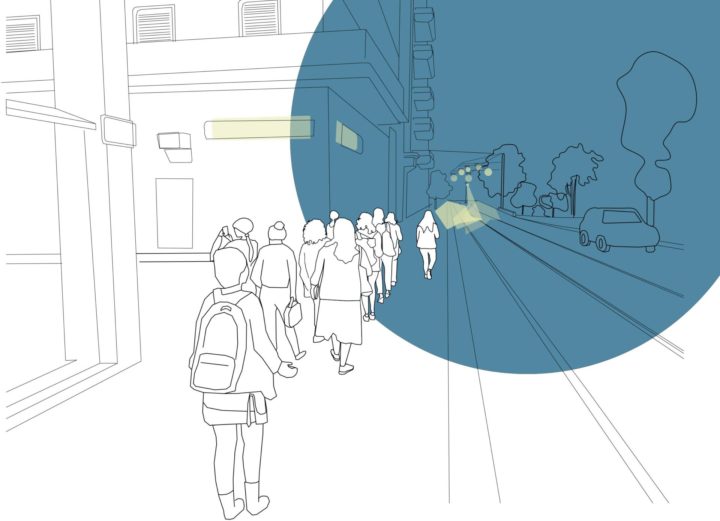 "Together, although far apart, we decided to analyze the neighbourhoods we found ourselves in during the new quarantine from the perspective of gender and inclusion, using the tools and  methods of feminist urban planning we became familiar with during the workshops."
The programme, "The Public Spaces of Athens from a Gender Perspective-URBANA", is a socio-cultural action which seeks to reexamine the structures and characteristics of Athenian public spaces, giving emphasis to the experiences of women. Within this framework,  a booklet has been produced which evaluates the neighbourhoods of Attica from a gender perspective. The booklet is supported by the Gender Studies Workshop of the Panteion University, under the auspices of and financed by the Ministry of Culture and Sports.
The booklet is the result of the series of workshops "The Public Spaces of Athens from a Gender Perspective" from autumn 2019 attended by female students at the Panteion University. This was followed by the participation of men/masculine types and also people from other disciplines outside the Panteion. The programme was carried out in collaboration with the architectural collective "Equal Saree" (Barcelona, Spain), the group "This is Not a Feminist Project" and the artist Eva Tsagaraki.
The constraints of the second lockdown came upon us a short time after the first workshop took place so we adapted our programme to a digital one. Together, although from afar, we decided to analyze the neighbourhoods we found ourselves under the new quarantine from the gender and inclusion perspective, using the tools and methods of feminist urban planning we had become familiar with during the workshops. We wanted to share the very rich material collected from the analyses/evaluations of the participants' neighbourhoods with this booklet. These are mentioned in the introduction to the publication.
In the booklet, you will see the analyses– with the problems– of the dynamics and the perspectives of the public spaces in the neighbourhoods of West Athens like Koukaki, Neos Kosmos, Nea Smyrni, Kallithea, Exarchia, Kypseli, Pangrati, Papagou as well as in the northern, southern and western suburbs, such as Holargos and Vrilissia, Argyroupoli and Glyfada, The Haidari Forest and others.
The aim of this publication is for the neighbourhood assessments to function as a starting point for developing dialogue and actions in the neighbourhoods of Attica, with the goal of designing more inclusive public spaces. The neighbourhood experience recorded in the analyses can be an inspiration and, the important material describing the problems as well as the solutions of individual municipalities mentioned in it can be used as a guide for changes in our neighbourhoods so that they become more inclusive and sustainable.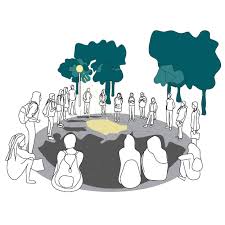 Photograph by URBANA
What is URBANA?
URBANA is an urban, not for profit organization, consisting of a team of architects, engineers, educators and social scientists, which has been active since 2018 in Athens. Its activities aim at ensuring social, environmental and economic sustainability, utilizing modern methods and interdisciplinary approaches and, focusing on highlighting gender equality, inclusion and participation for the design of modern urban environments.
Read here the booklet of the neighbourhood assessment of Attica from the gender perspective.
Translation by Jeannette A. Arduino,  from the voluntary Pressenza translation team. We are looking for volunteers!