Diaz-Canel, blocking of digital channels is reaction to Soberana 01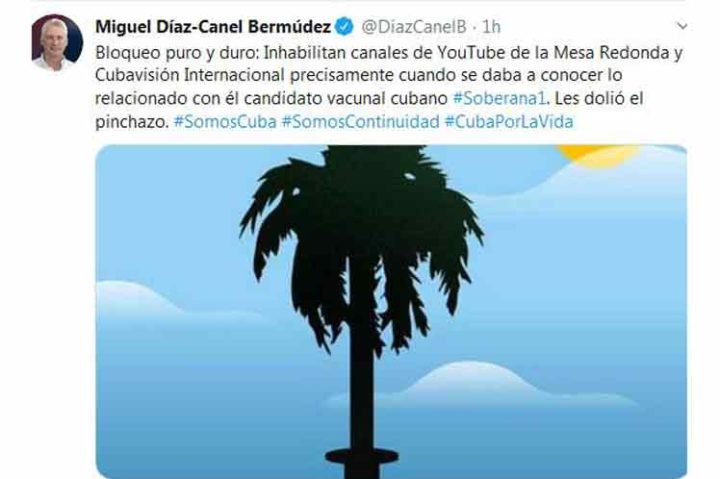 Cuban President Miguel Diaz-Canel on Friday said the blocking of YouTube accounts in his country is a reaction to the registration of the anti-Covid-19 vaccine candidate called Soberana 01.
Miguel Diaz-Canel considered the disabling of YouTube channels of TV program Mesa Redonda and Cubavision Internacional as 'an outright blocking', precisely when it was airing the presentation of the brand-new drug proposal.
'Cuban scientists explain details about a vaccine candidate against Covid-19 in the clinical trials phase. Some people, who do not want the world to know about our vaccine, blocked the Cuban digital channels. In short, they have not vaccinated anyone and the shot already hurt,' he live-tweeted.
On Thursday, YouTube platform suspended these accounts, alleging an alleged violation of 'export laws' and, as a consequence, all the content published there for years disappeared.
Coincidentally, on Thursday the Mesa Redonda program, broadcast on several channels including Cubavision Internacional, dedicated its broadcast to offering some details about Soberana 01 vaccine, whose clinical trials will begin on August 24.