Beirut blast death toll rises to 137; countries around the world offer aid
This post is also available in: Greek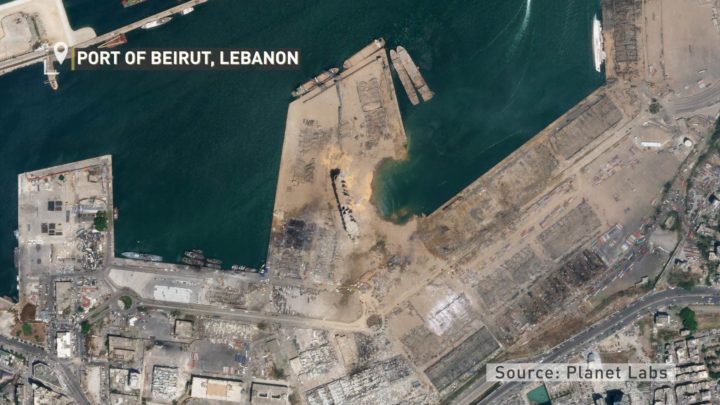 The Lebanese cabinet announced on Wednesday a two-week-long state of emergency in Beirut. The death toll from the deadly blast at the capital's port area Tuesday evening has climbed to 137, with around 5,000 people wounded and dozens others missing.
Here is what we know so far: 
The blast rocked the Port of Beirut at around 6 p.m. local time (1610 GMT) Tuesday, shaking buildings all over the city and causing massive casualties and damages. The number of casualties is expected to rise.
The cause of the blast is being investigated. But Lebanon's prime minister, Hassan Diab, said the cause of the massive explosion was 2,750 tonnes of ammonium nitrate stored in a warehouse for six years. President Michel Aoun tweeted it was "unacceptable" the explosives had been stored unsafely.
Local media and a security source said welding work being carried out on a hole in the warehouse at the port started the massive blast, Reuters reported.
U.S. embassy in Beirut released a statement advising people to wear masks and stay indoors, following "reports of toxic gases released in the explosion."
World leaders offered support and condolences to the country, including Gulf nations in the region. Israel has also offered humanitarian aid.
A Chinese national sustained a slight injury amid the blast, the Chinese embassy said on Wednesday.