This post is also available in: Spanish, French, Italian, Greek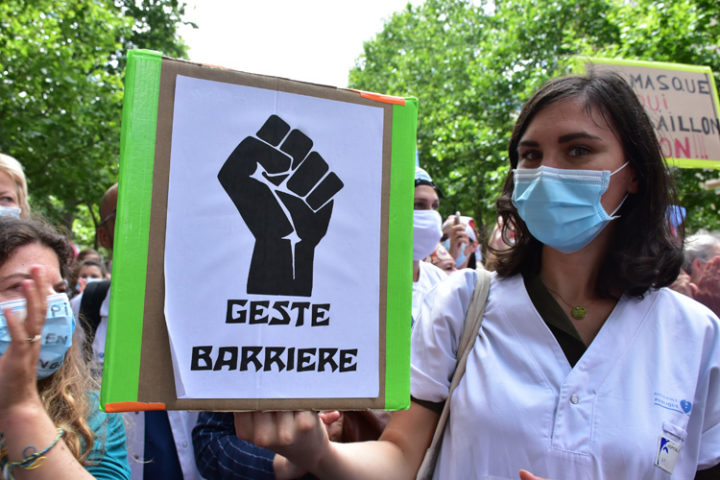 Nurses, health care workers, radiology technicians, geriatricians, anesthetists, M.D. specialists in Intensive Care and infectious diseases. All hospital staff took part in the demonstrations occurred throughout France, where more than 220 meetings took place for the National Mobilization Day organized by trade unions and health workers collectives (the hospital trade unions CGT, FO, UNSA and SUD)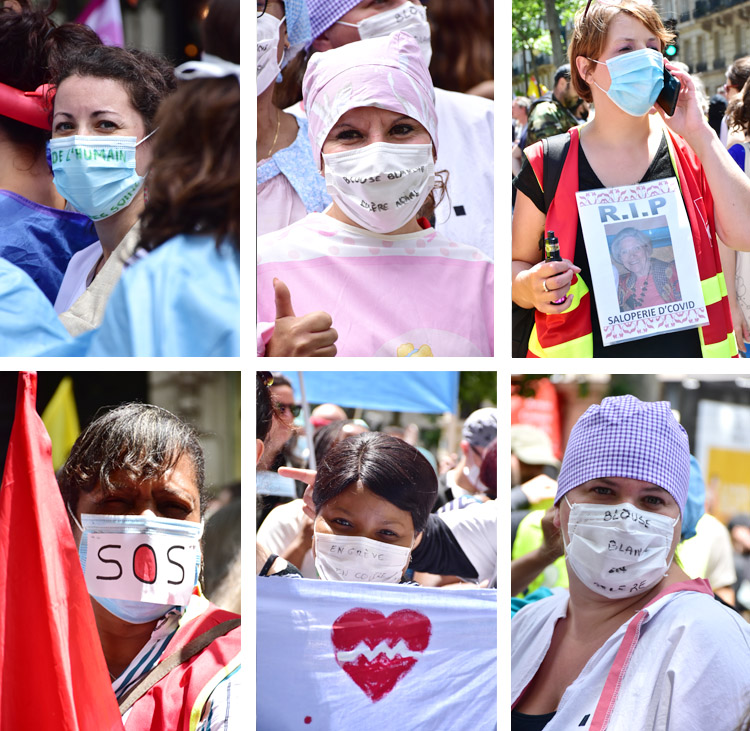 They faced this exceptional health crisis thanks to the action of all health workers from hospital services and Ehpad ( nursing homes) despite the leakage of surgical masks, beds and ventilators.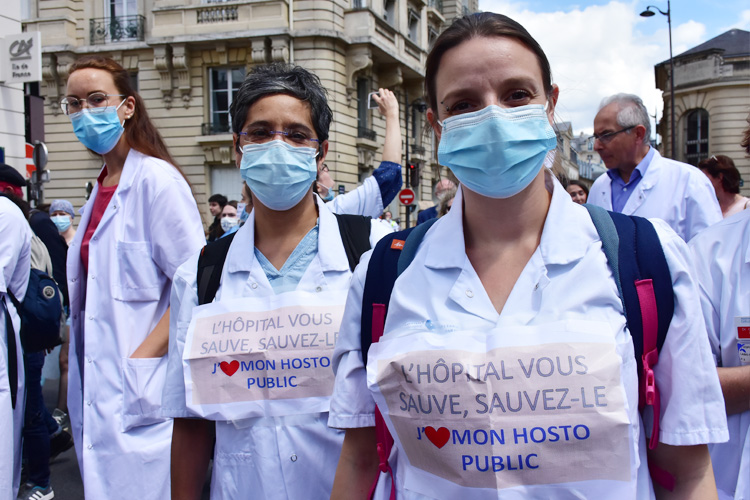 They have been celebrated as heroes, side to side to those who kept on working to ensure that our needs were met; in everybody's eyes they have been the key elements for the life of the nation: employees, cleaning crews, delivery men, garbage men, care givers.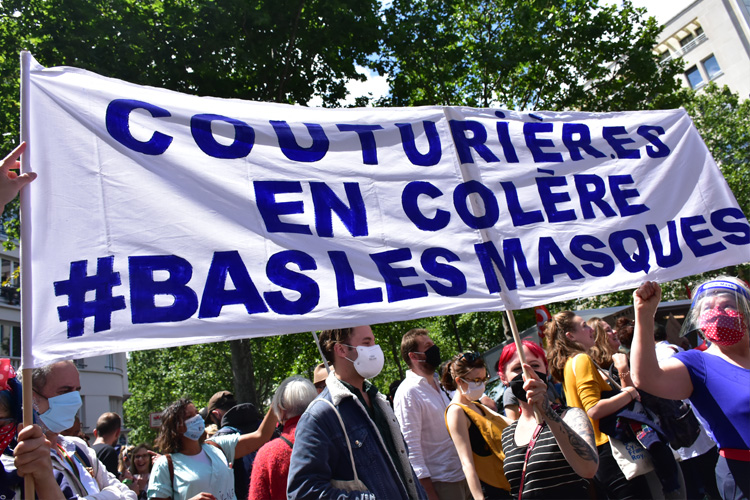 They deserve more than a medal, or a little bonus or a present for July the 14th! (the French National Holiday). While the Ségur de la santé seems to be in trouble (that's how the Government refers to a number of discussions on health, according to the official political communication. The word secure doesn't actually mean anything, it's the address of Paris Department of Health), the demands raised in the last year stay the same: salary increase, staff recruitment as necessary, increase in the number of beds.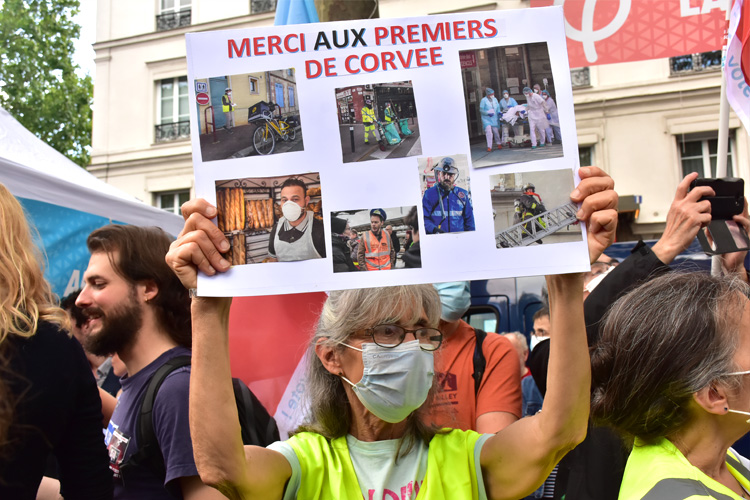 It must be underlined that, over the health field, women account for the 87% of nurses, 88,2% of health auxiliary staff, 92,8% of EHPAD staff and 94,2% of home attendants.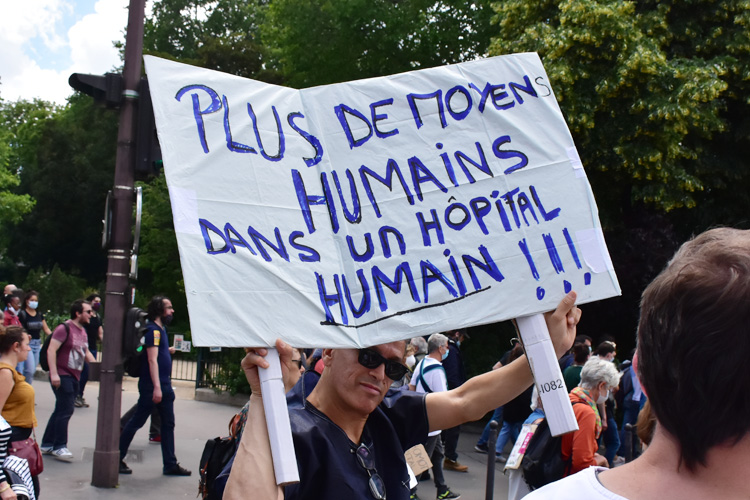 We can only hope that the citizens who have been applauding them every night at 8 p.m., will join and support them in the streets and help them fight to improve their working conditions as well as to save their hospitals.