Nuclear disarmament in the Latin American Humanist Forum
This post is also available in: Spanish, German, Greek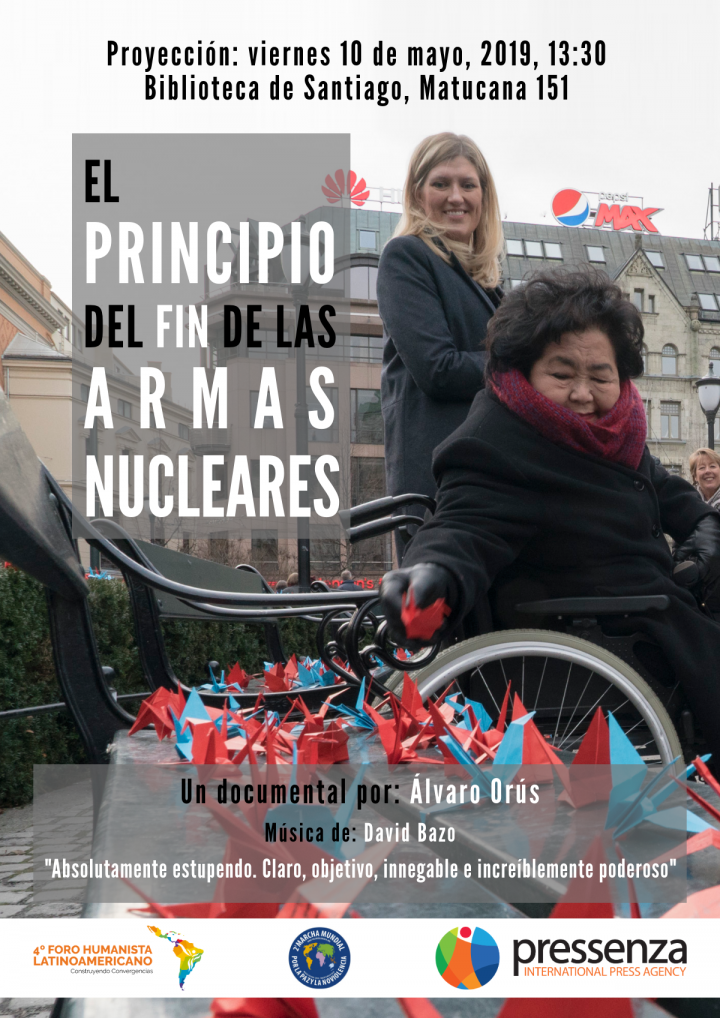 As we get closer to the date on which the IV Latin American Humanist Forum will take place in Santiago de Chile – the 10th, 11th and 12th of May – the twenty-four different thematic Areas that will participate seeking to build convergences are acquiring more and more protagonism. Each one of them has elaborated its programme of face-to-face work, leaving also the necessary empty spaces to be able to interact with other organisations that from different looks and angles, point towards the same direction. The Programme is acquiring such forcefulness that there are already five venues where the Forum will meet simultaneously in order to accommodate a large number of activities.
The issue of nuclear disarmament, which has been one of the most heartfelt aspirations of those who ten years ago participated in the World March for Peace and Nonviolence, is once again relevant not only because of the preparation of the second version of this March, but also because in this time progress has been made in achieving important milestones, such as the ratification by several nations of the Nuclear Prohibition Treaty that was drafted by the United Nations and for which many activists involved in organisations such as ICAN, received the Nobel Peace Prize 2018 for their efforts in this regard.
Pressenza, which has made the issue of disarmament one of its main editorial axes, has finished producing a documentary on this subject that will be premiered precisely within the framework of the Latin American Humanist Forum and screened on Saturday, May 11 at 5 p.m. in the Santiago Library, located at Matucana 151.
It is the film "The beginning of the end of nuclear weapons", by Álvaro Orus, with music by David Bazo and the collaboration by our agency Co-Director Tony Robinson.
A premiere worth seeing, to understand how close humanity is to ending one of the greatest threats to its survival. An outstanding contribution to the programming of this Forum.
Translation Pressenza London