Face 2 Face with Anthony Donovan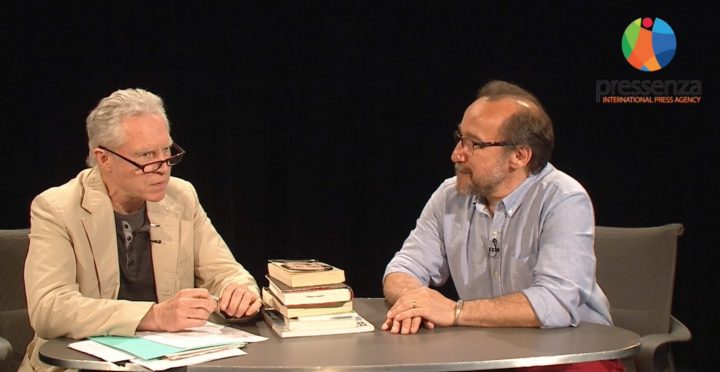 On this show we speak with Anthony Donovan, director of the documentary Good Thinking (Those Who've Tried to Halt Nuclear Weapons)​. We discuss​ the present moment ​and ​recent good news​ concerning ​nuclear ​disarmament, such as ICAN ​receiving the 2017 Nobel Peace Prize, ​the possible reunification of ​North and South Korea​, and the Nuclear Weapon Ban Treaty, the first legally binding international agreement to comprehensively prohibit nuclear weapons​.
www.goodthinkingthedocumentary.net – www.icanw.org
Correction from Anthony Donovan:   In this interview I mispoke saying that there are "50 Ratification" for the Treaty For The Prohibition of Nuclear Weapons.   This is incorrect. I meant to say 50 Ratifications are needed for the Treaty to enter into international law.   There are over 50 signers thus far, and 10 nations who've Ratified.  This is good progress as it can take over a year often.
Thank you David and Pressenza very much for the opportunity to talk about this subject.  This past month we celebrate MLK's Poor People's Campaign, in which he clearly was pushing back on militarism, seeing it's connection to racism, to poverty and the devastation of democracy.
Today Democrats and Republicans have moved ahead with a vast, sickening increase in our military budget to shore up Empire, the very thing the Founders of this land rose up against.