This post is also available in: Spanish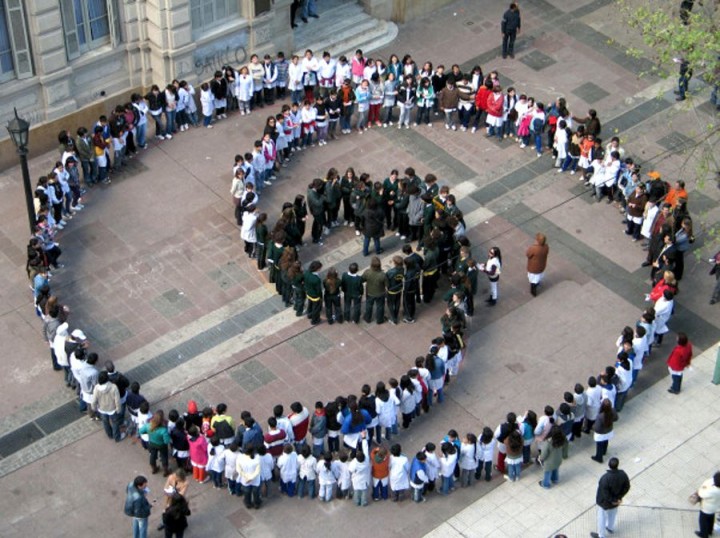 Arabic text of the campaign through social networks calling for peace and nonviolence:
بعد الإعتداءات الإرهابية التي عانتها مدينة باريس الليلة السابقة وَأمام التدابير التي تعتزم أخذها حكومة فرنسا و الحكومات الأوربية و حكومات الحلف الأطلسي،نُشرت اليوم رسالة في جميع الشبكات الإجتماعية تدعو الشعوب للرد بطريقة سلمية ولاعنيفة.
لا تُبرر أغلبية الشعوب الأوربية والعالمية العنف الإرهابي وفي نفس الوقت لا تُبرر العنف السابق للإرهاب والمُسبّبُ بقرارات الحكومات المختلفة، وهذه الشعوب واعية بالأسباب العديدة التي تدفع آلاف الأشخاص للتعصب والتضحية في سبيل بعض العقائد.
وهناك الملايين من المواطنين الذين يرفضون الإستمرار في دوامة العنف والذين بدأوا في تحركهم للدعوة إلى الهدوء والرد بطرق سلمية وغير عنيفة.
هذه هي الرسالة التي تصل والتي نعيد نشرها:
نريد أن نعيش بسلام! لا للعنف كيفما كان مصدره. لا للإنتقام. نعم للتصالح.
نريد شعوباً حرةً! لا للإستعمار. لا لحلف الشمال الأطلسي.
نريد أن نعيش في أُخوة! لا للتعصب. لا للإنتقام من أي طرف.
نريد الكرامة في العيش لكل البشر!
لا للعنف اليومي والدائم الموجود في هذا النظام الدائم.
من أجل عالم وإنسان في سلام وبدون عنف!
مَرّر هذه الرسالة!
من هنا ننضم إلى هذه الحملة التي تقود إلى الوسيلة الوحيدة لفتح مستقبل واسع للشعب الفرنسي و الشعوب الأوربية وكل شعوب العالم"المُبتلعة" بشراهة أقلية تعزز بدون حدود كل أنواع العنف لتحقيق مغازيها.